Use the buttons above to download the files to your browser. In order to download to your computer, please use ctrl-click and select "download linked file"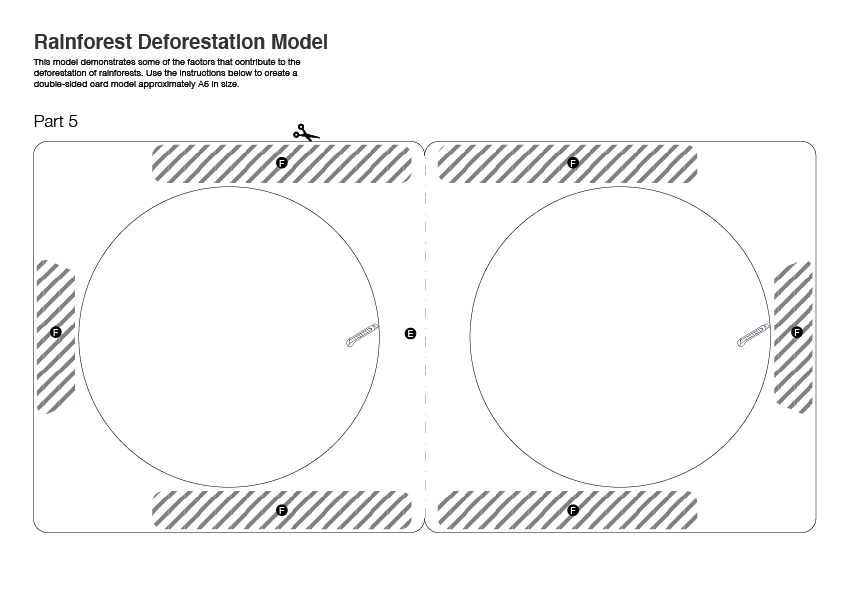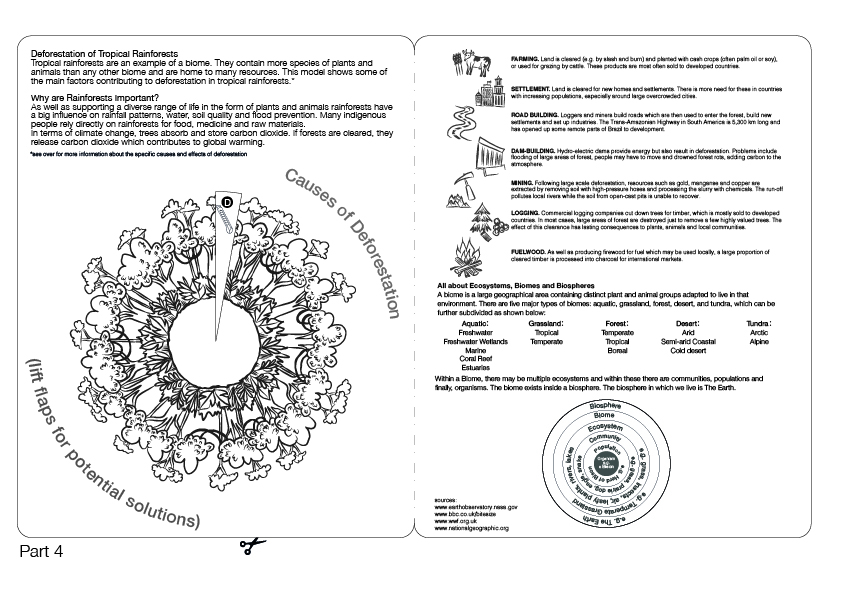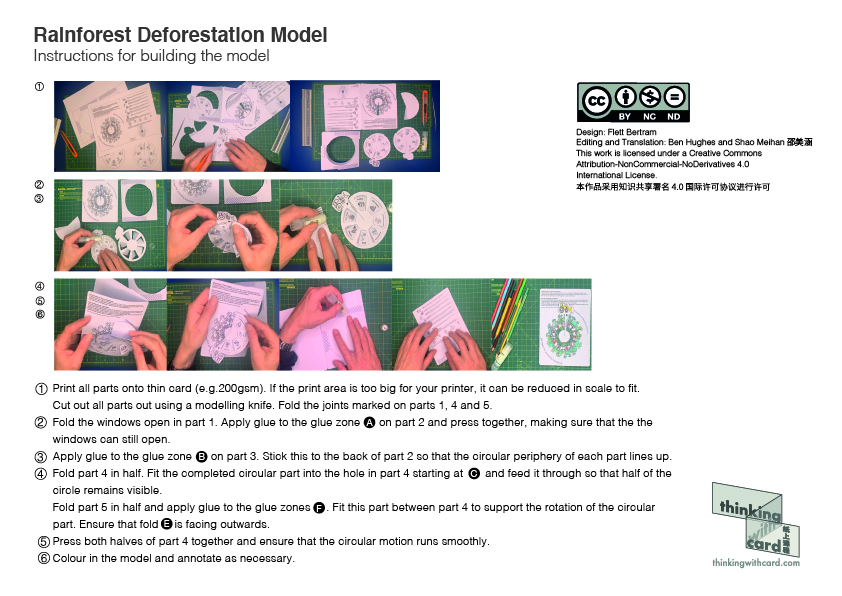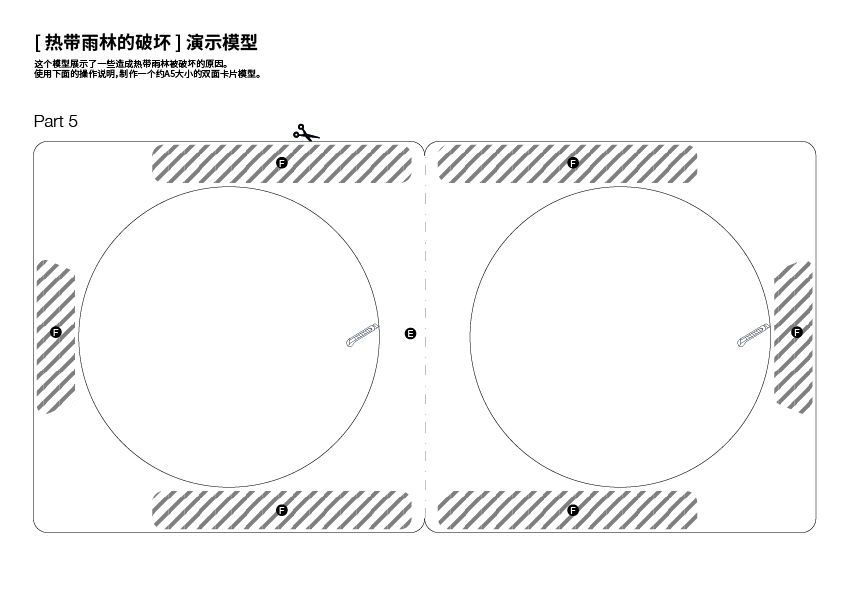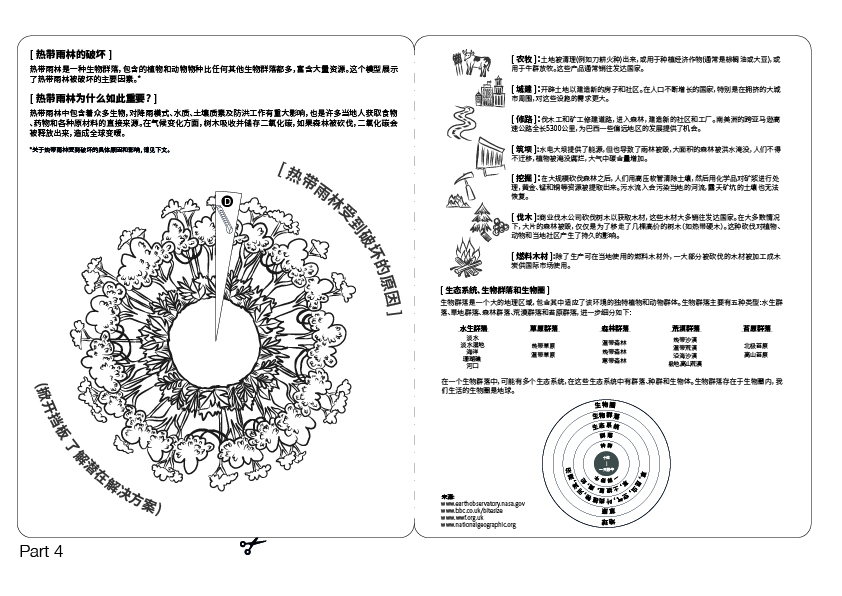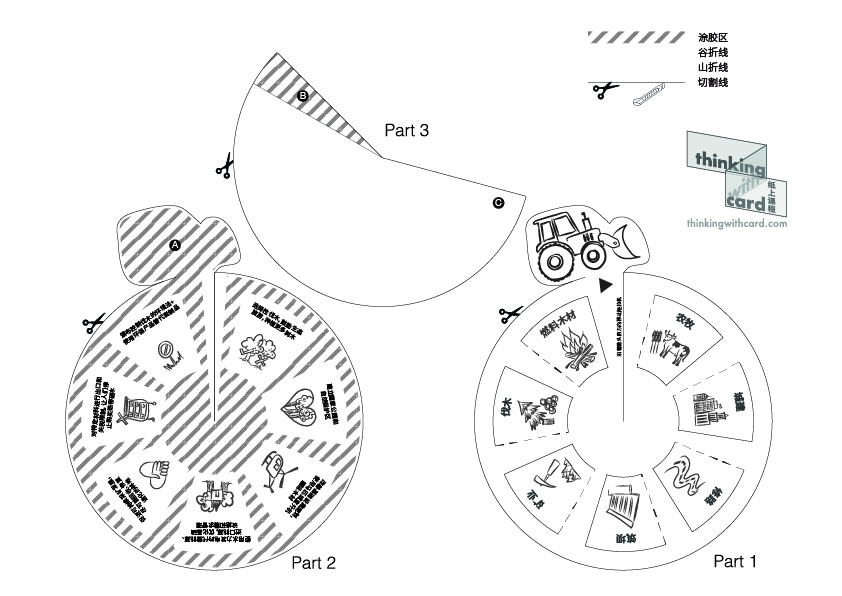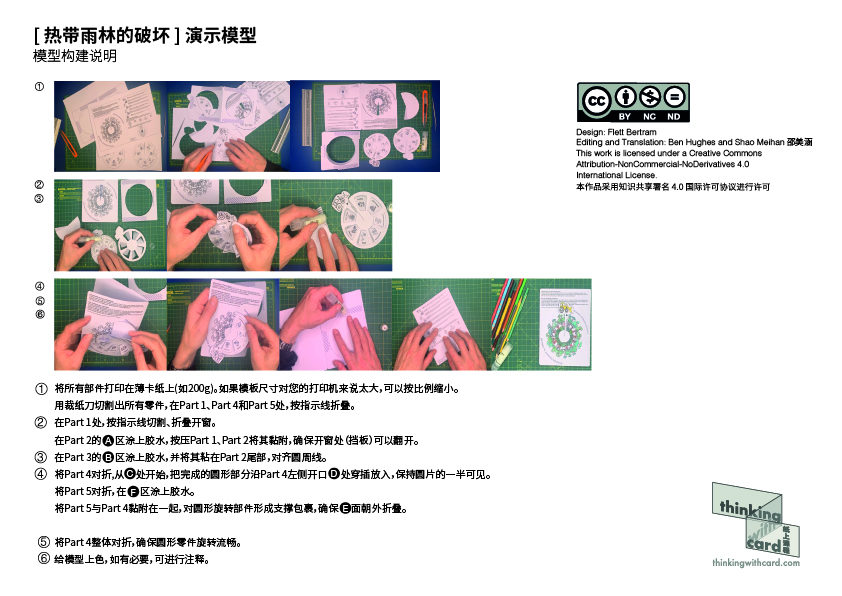 Details
This model helps understand some of the factors contributing to deforestation and some of the ways these can be tackled. The model can be made by printing the first three sheets onto A4 card (around 250gsm) . The model is a little tricky to make but with patience you should be able to manage it. After assembly, the different illustrations can be coloured in as shown.
Design: Flett Bertram
Additional Editing and Translation: Ben Hughes and Shao Meihan 邵美涵

This work is licensed under a
Creative Commons Attribution-NonCommercial-NoDerivatives 4.0 International License
.